Industrial Sales eLearning
About Spectra Precision / Trimble
Spectra Precision, a subsidiary of Trimble Navigation, has long been an established brand, known for delivering quality products to the construction market. With convenience and reliability as the foundation of the Spectra Precision brand, it is an ideal choice for value. The Spectra Precision brand offers a complete portfolio including: rotating lasers, laser receivers, and a wide range of survey products, to name a few.
Training Challenge
Spectra Precision, needed to provide sales representatives with consistent and impactful just in time training. The training needed to be short, yet cover the many features and benefits of the Spectra Precision laser products. Sales representatives are busy assisting customers, so the training needed to be self-paced and available online.
Training Solution
Spectra Precision partnered with Torch Talent Development to design and develop three, 15-minute eLearning courses to provide interactive sales training. The courses cover the features and benefits of three Spectra Precision lasers along with sales tips for recommending the right product to the customer.
These courses were designed to align the features and benefits to common customer job site applications. The courses are self-paced and may be accessed via any device registered to their Learning Management System.


---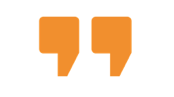 "You really made Trimble look like a star with this important account.
I was most proud of what we developed when the training director of our customer who is a multi-billion dollar publicly traded company said in our presentation of the class 'We don't have to go any further this is the most professional class we have seen'. You not only made me look good, you made Trimble look good with this important customer.
Your professionalism, responsiveness and ease to work with is unmatched.
You even spent time on your own and with me visiting our customer's locations to assure we were on target with our content."
— Larry Lemer / Sales Manager